Sonoran Creek Breaks Ground Ushering in a Huge Step Forward for Our Community
MARICOPA, AZ – October 29, 2020 – CITY OF MARICOPA
The Mayor and City Council were on hand this morning to officially break ground on Sonoran Creek Marketplace. This 75,000+ square foot retail lot will be the hub for Sprouts Farmers Market as well as several other highly anticipated retail outlets.
Sonoran Creek will be located on the southwest corner of John Wayne Parkway and Edison road and provide nearly 300 job opportunities to the community. Popular retailers such as Discount Tires, Brakemasters, and Jimmy Johns will also open outlets in this marketplace giving residents more options to shop locally than ever before.
"It's an exciting time to be living in Maricopa" Nathan Steele, Economic and Community Development Director said.
Thompson Thrift Development, Inc. the developer in charge of the project, ushered in the groundbreaking alongside elected officials and were excited to get started as soon as possible.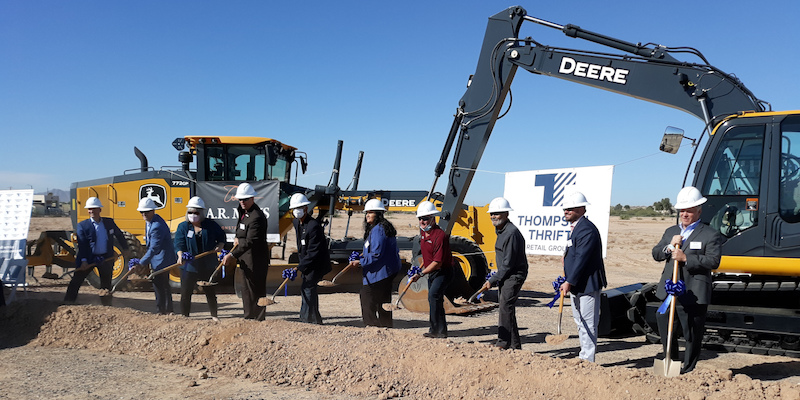 (Photo by City of Maricopa)