MEDA's board is comprised of the leading executives of Maricopa's major business sectors, representing expertise and experience in utilities, finance, development, health care and infrastructure development. Equally important are the elected officials and public sector executives who bring the essential representation of the City of Maricopa's City Council, City Management and Economic Development functions.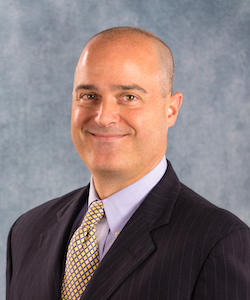 CHAIRMAN & CEO
Mr. John D. Schurz
President & General Manager
Orbitel Communications, LLC
View Bio
Mr. Schurz is the President and General Manager of Orbitel Communications, Schurz Communications, Inc.'s Arizona broadband properties. These broadband systems serve the communities of Maricopa, Sun Lakes, SunBird, Robson Ranch, SaddleBrooke and SaddleBrooke Ranch. Mr. Schurz is a fifth-generation executive of Schurz Communications, a privately held family owned and operated business that was founded in 1872.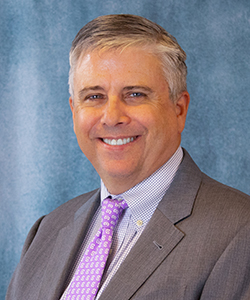 BOARD SECRETARY
Mr. James F. Kenny
President
El Dorado Holdings, Inc.
View Bio
Mr. Kenny joined El Dorado Holdings, Inc. in 2007. As president, he directs activity on existing investments and locates new investment opportunities in multiple real estate sectors with a focus on properties where El Dorado can bring its market knowledge and experience to increase value for investors. El Dorado Holdings was the visionary for the City of Maricopa, beginning with the acquisition of the El Dorado Ranch, once owned by John Wayne. Today, El Dorado Holdings is one of Arizona's largest private landowners with assets of more than $1 billion.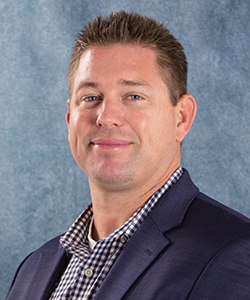 BOARD TREASURER
Mr. Ron L. Fleming
Chairman, President & CEO
Global Water Resources
View Bio
Mr. Fleming is the President and CEO of Global Water Resources, Inc. He is responsible for the company's strategic plan and growth, in addition to all corporate business functions and regulated utilities. Mr. Fleming has a Bachelor of Science degree in Construction Management from the School of Engineering at Northern Arizona University, with an emphasis in Heavy Civil and a minor in Business Administration. He has over 15 years of experience in the water and wastewater industry, having both constructed large scale heavy-civil projects working for general contractors and serving as the owner-operator of utility systems. Since joining Global Water in 2005, Mr. Fleming has occupied such roles as Senior Project Manager overseeing Global Water's capital improvement program which deployed over $150 million dollars in infrastructure, to General Manager and President of Regulated Utilities focusing on statewide operations for 12 water, wastewater, and recycled water utilities.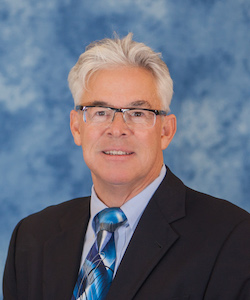 DIRECTOR
Mr. Michael Adams
Group President
Great Western Bank
View Bio
Mr. Adams, Group President of Great Western Bank is a 38 year banking professional managing offices in Tucson, Maricopa, Casa Grande, Eloy, Coolidge and Globe Arizona. The bulk of his experience is in lending working with family owned, middle market businesses with revenues of $250MM and below and focusing on commercial, manufacturing, investment and owner occupied real estate investment, construction and agricultural lending activities. Mr. Adams also spent 8 years of his career on the information technology side of banking managing line units devoted to Treasury Management sales activities and acquisitions over 19 states. Today, he manages commercial bankers focusing on commercial, industrial, manufacturing, agricultural, real estate construction (owner occupied, investment & subdivision) lending and deposit activities throughout the State. Mr. Adams is a native of California and a graduate from the University of Oregon. He and his wife Krystal and their three kids reside in Tucson.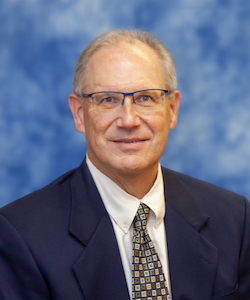 DIRECTOR
Mr. Malcolm Green
Director
Maricopa Agricultural Center
View Bio
Mr. Green is Director of the Maricopa Agricultural Center, a 2100-acre University of Arizona research facility located in Maricopa, AZ. Notable research programs include agricultural sciences, water quality, food safety, robotics, autonomous systems, soil and water conservation, and sustainable food production.
Prior to joining UA in 2019 Mr. Green worked 8 years at Arizona State University, launching and completing significant growth initiatives both for ASU and across Maricopa County. He began his university career following a long and successful industry career. Major employers included John Deere and Honeywell Aerospace. Collectively, he has over 35 years' engineering, business development, strategic planning, and executive leadership experience.
During his career Mr. Green has helped launch three successful businesses and championed numerous other ventures. His interests and experiences are diverse, but his passion is building and growing organizations.
Mr. Green is a graduate of Texas A&M University where he obtained B.S. and M.S. degrees in Engineering. In 2019 he completed a 3-year appointment to the City of Phoenix Business and Workforce Development Board of Directors. He remains active in workforce development initiatives across Arizona, working closely with high school Career & Technical Education programs.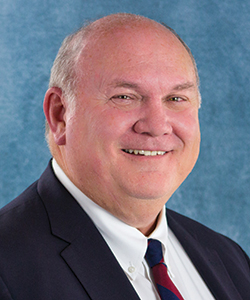 DIRECTOR
Mr. Rick Horst
City Manager
City of Maricopa
View Bio
Mr. Horst was appointed City Manager for the City of Maricopa, Arizona on June 25, 2018. As the City Manager, he is responsible for the implementation and execution of Council policies, strategic planning, fiscal sustainability and oversight of all city personnel. Prior to his appointment, Mr. Horst served as City Manager for cities in Florida, Utah, and California and brings over thirty-five years of progressive experience in the field of public administration with a proven and verifiable record of creativity, innovation, honesty, and as a results oriented leader "who gets things done." He is a member of the International City/County Manager's Association and obtained his Credential City Manager certification in 2004.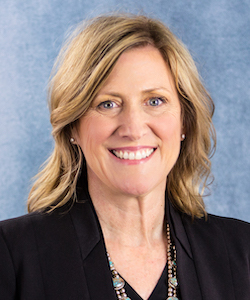 DIRECTOR
Dr. Tracey Lopeman
Superintendent
Maricopa Unified School District #20
View Bio
Dr. Lopeman is a career educator entering her 31st year in public education, She is currently serving in her third year as the Superintendent of Maricopa Unified School District. Under her leadership, the district led the state in new National Board Certified teachers, and the expansion of the community preschool program brought quality early childhood education to Maricopa families. She has shared MUSD points of pride on panels, in community forums, and statewide conventions. Dr. Lopeman launched a strategic plan by asking stakeholders to "Start With Why." Through their work, the Maricopa Why was developed, which serves as a guidepost to develop goals and strategies to steer the District to success.
Dr. Lopeman began her career as a junior high language arts teacher in the Alhambra Elementary School District. After five years in the classroom, she entered administration as a teacher on assignment, assistant principal, and principal. During the thirteen years of her leadership at Alhambra Traditional School, the instructional programs expanded to meet the needs of a diverse population resulting in a 20% growth in enrollment and student achievement that was consistently among the highest in the state. At the district level, Dr. Lopeman worked out of the superintendent's office as the Executive Director of Strategic Alliances and Government Relations. In this role, she grew partnerships with universities, business, government agencies, and employee and parent groups.
Dr. Lopeman earned her bachelors from NAU and her masters and doctorate from ASU. She is an expert trainer in Leadership Development, Consensus Building, and Participatory Action Planning.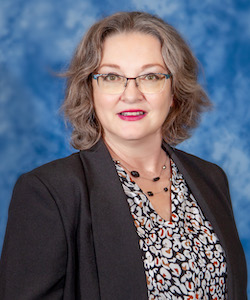 DIRECTOR
Ms. Bea Lueck
General Manager & Managing Editor
ROX Media Group
View Bio
Ms. Lueck is the General Manager of ROX Group overseeing daily activities for a variety of companies including Coldwell Banker ROX Realty, ROX Casa Grande Insurance, and ROX Media Group. Serving as the General Manager and Managing Editor of ROX Media Group, she has over 24 years of experience in multiple advertising media, including print, direct mail, television, and web, and handles the various day-to-day activities necessary to take all of the ROX Media Group publications from concept to print and distribution.
Ms. Lueck also has over 10 years of experience in residential and commercial real estate, and is an Associate Broker with Coldwell Banker ROX Realty. She was recognized with the Coldwell Banker International Presidential Circle Award for Coldwell Banker affiliated sales associates worldwide, placing her in the top 6% globally.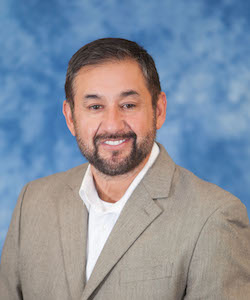 DIRECTOR
The Honorable Robert Miguel
Chairman
Ak-Chin Indian Community
View Bio
Mr. Miguel, Ak-Chin Indian Community, was the first elected Chairman of the Ak-Chin Indian Community under its new Constitution which allowed members of the community to officially vote for their Chairman. An advocate of Education, Health, Water, Economic Development, Elder, and Youth, Chairman Miguel has developed his leadership skills through hard work, dedication and guidance with the support of Ak-Chin elders. Chairman Miguel has represented his community on various committees and boards, in particular; President of the Ak-Chin Preschool Parent Committee, Industrial Park Board Vice-Chairman, Gaming Commissioner and Recreation Board Vice-President just to name a few. Mr. Miguel was recently selected to sit on the Native American Rights Board (NARF) Board of Directors with the support of founder John EchoHawk. He is currently serving in his third year of his first term as Chairman. Overall, Robert has served on Tribal Council for six years.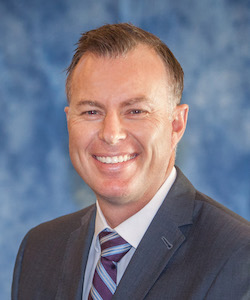 DIRECTOR
Mr. Jason Plotke
Co-Founder & President
Private Motorsports Group
View Bio
Mr. Plotke is an innovator and leader through entrepreneurship and has founded several high-profile companies throughout his career. Mr. Plotke is currently Co-Founder and President of Private Motorsports Group, which owns and operates a motorsports country club in the City of Maricopa, Arizona, and the closest of its kind to any major metropolitan area in the United States. Apex Motor Club, opened its Phase 1 portion, featuring a 2.27-mile racing circuit and 48 private garages in April of 2019, with plans to add two more additional phases.
Formerly, Mr. Plotke served as Chairman and Co-founder of Echo Automotive, Inc, a publicly traded company which developed a multiple award-winning plug-in hybrid conversion product called EchoDrive. He also served as CEO and Co-founder of Innovative Automotive Group (IAG), an automotive accessory designer/distributor/e-tailer. Additionally, as a Co-Founder of SMA, an accessory manufacturer/integrator and Tier 1 Supplier to General Motors, Mr. Plotke was instrumental in providing start-up capital and product innovation for quick market expansion. Mr. Plotke's leadership helped to rapidly grow the company ten-fold in less than two years, and as well as securing a Tier 1 Supplier position with General Motors within two years of inception.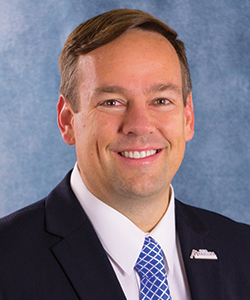 DIRECTOR
The Honorable Christian Price
Mayor
City of Maricopa
View Bio
Mayor Price has been a resident of Maricopa since early 2005. Mayor Price is an enormous advocate of networking – meeting new people and establishing relationships because he strongly believes that good working relationships helps directly influence the quality of life of the citizens through an enhanced economic development climate. For more than 13 years, Mayor Price has been an entrepreneur and small business owner. He is a partner of the Sierra West Group, a financial advisory firm. Mayor Price is actively engaged in regional, statewide and national organizations, bringing his dynamic leadership to many endeavors that focus on economic development, infrastructure and other areas that impact community vitality and sustainability, including serving as President of the Arizona League of Cities and Towns.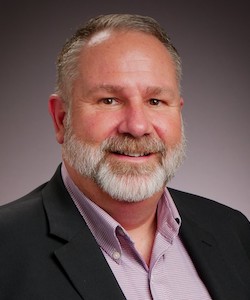 DIRECTOR
James P. Smith, CEcD
Economic and Workforce Development
Director, Pinal County
View Bio
James Smith has nearly 24 years of municipal government experience, primarily in business/economic development. 
He assumed the role of Economic and Workforce Development Director for Pinal County in November 2021. In this role, he is leading the County's efforts to attract significant investment and jobs to the region, while also seeking to ensure the workforce is prepared for these future jobs.
Prior to Pinal County, he served as Economic Development Director for the Town of Fountain Hills, AZ. His focus was on leading efforts to attract and retain businesses, and promote Tourism as important economic driver for the Town. Key initiatives included assisting with the development of the Town's first hospital and a new HonorHealth urgent care facility which will open in the fall of 2021. He also partnered with the East Valley Institute of Technology and Fountain Hills School District on The BizHub@Fountain Hills, which utilizes a former school facility as a business incubator/accelerator.
He also has previous experience with the City of Chandler, which included managing numerous attraction and expansion projects for major corporations, including new operations for Allstate, Liberty Mutual, Voya Financial and Republic Services. In addition, he led City efforts related to expansions by Northrop Grumman, NXP Semiconductor, and Rogers Corporation, which resulted in the relocation of their corporate headquarters to Chandler. Further experience was related to the redevelopment and reuse of commercial properties through the administration of the City's Commercial Reinvestment Program/Infill Incentive Plan as well as leading efforts to implement an adaptive reuse program.
He holds Bachelor of Science (Economics) and Master of Public Administration degrees – both from San Jose State University. A graduate of the University of Oklahoma's Economic Development Institute, he is recognized by the International Economic Development Council (IEDC) as a Certified Economic Developer (CEcD). Recently, he completed the Certified Public Manager (CPM) program through Arizona State University.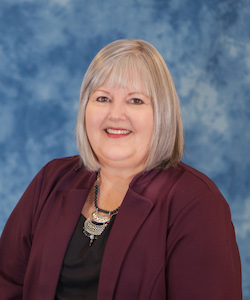 DIRECTOR
The Honorable Nancy Smith
Vice Mayor
City of Maricopa
View Bio
Vice Mayor Smith graduated at the top of her class with a degree in Electronic Technology and was immediately hired by Motorola. While working for Motorola, she advanced her education by receiving a degree in Business Management. She has spent the majority of her career in military technology and project management for major government programs. While at Motorola, she extended her work experience by specializing in finance and budgeting. She increased her experience in project management when she accepted a new position at General Dynamics. The success and talents she acquired at Motorola and General Dynamics are transferable to the duties and responsibilities of the Maricopa City Council.
Vice Mayor Smith moved to Maricopa prior to the city's incorporation. She has continuously served the community since she moved to the community. She is one of the co-founders and a previous board member of the F.O.R Maricopa food bank. She served as Co-Chair of the American Cancer Society – Maricopa Relay for Life. She has a passion for non-profits and enjoys serving at church, in various school committees and many city-wide events. Vice Mayor Smith participated and graduated from the first Maricopa Citizen Leadership Academy and she is currently a member of the Maricopa Advocate Program.
She was very proud to be invited to serve as a board member of the Pinal Partnership Board of Directors. The purpose of Pinal Partnership is uniting the vision for Pinal County. As part of this position, Vice Mayor Smith invests time in ensuring Maricopa's needs and vision are included in the mission. She focuses attention on Transportation, Infrastructure and Economic Development topics.
Vice Mayor Smith was asked to serve on the MAG (Maricopa Association of Governments) Economic Development Committee. MAG was founded in the spirit of unity and cooperation. MAG members believe that they can solve common problems, take an active role in long-range regional issues and address concerns that affect all communities. By serving on the Economic Development Committee Vice Mayor Smith is able to bring new information quickly back to Maricopa as well as participate in decisions and training opportunities.
She is the proud mother of two children and a trusted mentor to a large extended family. Her husband and family spend their free time playing sports and watching their favorite sport teams compete. Although Arizona is not her birth state, she thoroughly loves living in Arizona and feels as though she is a native.
As the Vice Mayor for the City of Maricopa, Nancy is focused on an agenda that builds a strong and sustainable economy that moves Maricopa from a bedroom community to a place we live, play and work.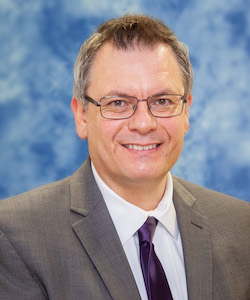 DIRECTOR
Dr. David Valenzuela
Physician Executive, Arizona Primary Care
Banner Medical Group
View Bio
Dr. Valenzuela brings more than 15 years of medical and physician leadership experience to Banner Medical Group.
Dr. Valenzuela joined Banner Health as an Occupational Health Services Pool Physician in 2004 and in 2006 became a Staff Physician with Banner Health Clinic Seville. He has helped lead the Banner Medical Group team since 2013, when he took the position of Physician Practice Leader, managing multiple healthcare facilities in the Phoenix metro area. As Division Medical Director, Primary Care – Arizona East, Dr. Valenzuela was responsible for leading more than 75 physicians and APPs and played an integral role in designing and implementing initiatives to expand patient access and increase provider productivity.
Since 2018, he has held the position of Physician Executive, Arizona Primary Care for Banner Medical Group, where he leads the growth strategy and is responsible for more than 30 healthcare locations and 170 physicians and APPs in Family Medicine, Internal Medicine and General Pediatrics.
He received his Doctor of Medicine degree from the Keck School of Medicine of the University of Southern California and completed his Family Practice Postgraduate Residency at Banner Good Samaritan Regional Medical Center.
Honors and recognition include:
BMG's Best – Financial Stewardship, Second Quarter 2015
Linden Scholarship Recipient – Keck School of Medicine of USC
General Academic Scholarship – Stanford University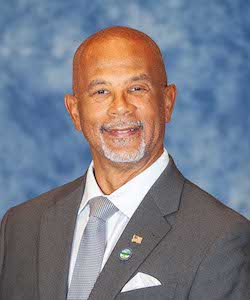 DIRECTOR
The Honorable Henry M. Wade
Councilmember 
City of Maricopa
View Bio
Councilmember Henry M. Wade, Jr. is the co-founder and Past-President of the Arizona Association of Real Estate Brokers (AAREB) and former board member of the National Association of Real Estate Brokers (NAREB). He served as Chair of NAREB National Political Action Committee (NATPAC). Chair Wade is the previous chair of the Pinal County Democratic Party and has served on the Pinal County and Arizona Democratic Party Executive Committees.
Councilmember Wade is a graduate of the first Maricopa Leadership Academy and spent four years on the Maricopa City Planning and Zoning Commission with one year as Vice-Chair. Until his election, he served as a member of the Maricopa Police Chief's Citizen's Advisory Committee. Councilmember Wade as also been called upon to participate in numerous community studies, task force and stakeholder review opportunities.
With 30 years of real estate experience in the Valley of the Sun, Councilmember Wade brings a wealth of hands on experience to the Council. He began his real estate career selling homes part-time while stationed at Luke AFB. Upon his retirement from the Air Force in 1993, he opened Sabry, Inc. Real Estate Appraisals and then added Northstar Homes as part of his bundle of services. He is also a Certified Housing Counselor, specializing in loss mitigation and foreclosure prevention. He is currently the Director of Commercial and Single Family Residential Property Management for Tiempo, Inc., a subsidiary of Chicanos Por La Causa. You only have to spend five minutes with him to feel his passion for the community he serves. Community Service has been a part of Henry's life since he was 9 years old.
As part of his military career, Henry has lived in numerous communities throughout the world where he has been actively involved in community development and support. Locally, Henry was awarded the "Unsung Hero of the Year Award" from former Arizona State Senator Leah Landrum. He is the father of three sons and two grandsons; Henry enjoys working with children and traveling.
Henry's personal motto is, "if you want to be taken seriously, you must be serious".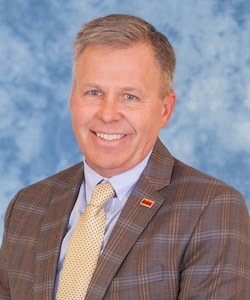 DIRECTOR
Mr. Eric Wilkey
President
Arizona Grain, Inc.
View Bio
Mr. Wilkey is president of Arizona Grain, Inc., headquartered in Casa Grande, AZ. He joined the company in 1991. From 1996 until 2006 he was Vice President and Director of Merchandising and Risk Management. Mr. Wilkey also is the President of Arizona Plant Breeders Inc. of Arizona City AZ.
Before joining Arizona Grain, Inc. he worked for six years with Continental Grain Co. in various locations throughout North America.
He currently serves as Executive Committee Chairman of the National Grain and Feed Association (NGFA), and is the immediate past Industry Chairman of the NGFA. Mr. Wilkey has served as the Chairman of NGFA's Grain and Feed Foundation as well as chairman of its Country Elevator Committee. Since 2004, he has served the State of Arizona by appointment of the Governor as a member the Arizona Grain Research and Promotion Council, and served as this body's chairman in 2006-2007. Mr. Wilkey is a past Chairman of the Transportation, Elevator, and Grain Merchants Association, serving in 2006 and 2007 in that role.
Mr. Wilkey is a graduate of the University of Illinois, Champaign, with a B.S. in Agriculture Economics.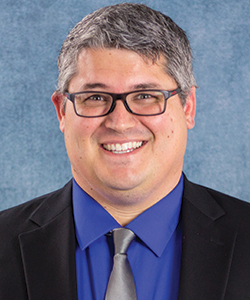 DIRECTOR
Mr. Daniel Wolf
District Manager/Division Operations
Southwest Gas Corporation
View Bio
As District Manager for the Southwest Gas Corporation's Central Arizona District, Mr. Wolf is responsible for all facets of management and operations of a natural gas system encompassing a 3,100 square mile service territory and serving over 31,000 customers. In his capacity, Mr. Wolf manages multiple teams comprised of 40 employees and provides the company's primary interface with local, state and federal governing officials. He also represents Southwest Gas Corporation within the Central Arizona business, government, educational and civic community, and is actively engaged in many community, business and economic development organizations in Central Arizona.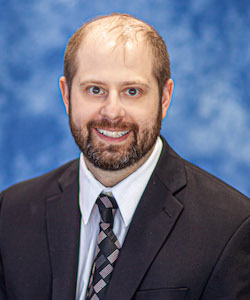 DIRECTOR
Mr. Brian Yerges
General Manager
Electrical District No. 3
View Bio
Mr. Yerges was recently appointed the General Manager of Electrical District No. 3 (ED3) and assumed his responsibilities in May 2020. Prior to ED3, he served for approximately 10 years as the City Administrator/Utilities Manager for Plymouth, Wisconsin and served as the Chief Administrative Officer (CAO) for all of city government including operations of Plymouth Utilities (Electric, Water, Sewer, Stormwater). During his tenure, Plymouth Utilities invested in a multi-year utility modernization effort which included a new utilities operations center, construction of Well #17, construction of Reservoir #3, Automated Metering Infrastructure (AMI) program, fiber network, substation #2 and #4 upgrades, along with other capital investments. Plymouth was recognized by several prestigious state and national organizations with awards during his tenure.
Mr. Yerges has master's degrees in Public Administration and Urban Planning from the University of Wisconsin-Milwaukee as well as a Bachelor of Arts from Wisconsin Lutheran College where he double majored in Political Science and Communications. He has completed a number of executive programs including the Utility Executive Course at the University of Idaho, Utility Management certificate from Willamette University, and the Senior Executive Institute at the University of Virginia.
He holds the American Institute of Certified Planner (AICP) designation, completed the Economic Development Finance Professional (EDFP) certification program through the National Development Council (NDC), and also holds the International City County Management Association's Credentialed Manager designation (ICMA-CM). Mr. Yerges also earned the American Public Power Manager designation from the American Public Power Association.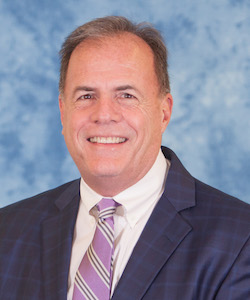 ADVISORY DIRECTOR
Mr. Andy Kroese
Vice President & CFO
Arizona Grain, Inc.
View Bio
Mr. Kroese is Vice President and Chief Financial Officer for Arizona Grain in Casa Grande. He joined Arizona Grain in 2013 and is responsible for the company's accounting and finance functions along with Information Technology and Human Resources. Prior to his current role, Mr. Kroese spent 25 years in the technology industry most recently serving as the Chief Financial Officer for a semiconductor company, ClearSpeed Technologies. he started his career with Hewlett-Packard where he held various executive roles in finance including World Wide financial responsibility for the company's personal computer supply chain.
Mr. Kroese grew up in the Phoenix area and holds a Bachelors in Accounting from the University of Southern California and an MBA from the University of Arizona.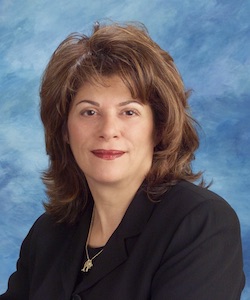 SENIOR ADVISOR TO THE BOARD
Dr. Ioanna T. Morfessis
President & Chief Strategist
IO.INC
View Bio
As a business and economic development executive, Dr. Ioanna Morfessis has focused her professional life on helping communities and companies thrive and succeed. She founded three best-of-class economic development organizations in the U.S.: Economic Alliance of Greater Baltimore, Greater Phoenix Economic Council and Montgomery County, MD Department of Economic Development. During her tenure in these organizations, her work resulted in 300 successful business locations and expansions, the attraction of nearly $30 billion of private capital investment and the creation of more than 200,000 new direct private sector jobs in these markets.
In 2004, Dr. Morfessis established IO.INC, a visionary consulting practice that delivers expert and effective strategies and solutions to help leaders, organizations and places grow. IO.INC works with Fortune 500 companies, young enterprises, nonprofits, colleges and universities, and countries and cities across the U.S. and world, assisting them with their growth strategies and board and organizational development.
From 2004 to 2009, Dr. Morfessis worked with the newly-incorporated City of Maricopa, assisting on many fronts to help establish a vision and direction for the community's economic development. She helped to create the Maricopa Economic Development Alliance (MEDA), Maricopa's private public partnership for economic development. In 2013, the MEDA Board engaged her to assist the organization to develop a stronger presence and impact in the City of Maricopa. She has worked with MEDA in the capacity of Senior Advisor to the Board since.
Among her many professional achievements, Dr. Morfessis served as the Chair of the International Economic Development Council and is an Honorary Lifetime Member. She is a recipient of IEDC's Lifetime Excellence and Achievement Award, placing her among a select group among economic development executive peers.
She is a member of McKinsey Global Institute's Executive Panel, Dow Jones Advisors, the Wall Street Journal's Opinion Leaders Community, MIT Technology Review's Global Executive Panel, The Hartford's Small Business Council, and has authored and published several journal articles and op-eds in regional and national publications.
As a civic steward, Dr. Morfessis serves or has served on the boards of many local, state and national charities and non-profit organizations, including art and science museums, community foundations, private charitable trusts and service organizations. Throughout her career and since founding her business, she has received more than 40 regional and national awards for her innovativeness and contributions to the arts, education, business, philanthropic and entrepreneurial sectors.
She is a founding board member of the Helios Education Foundation, one of the largest education foundations in the U.S., which supports college access and success for students in Arizona and Florida.
Dr. Morfessis received her bachelor's degree from The American University, her master's degree from George Washington University, and her doctorate from Arizona State University.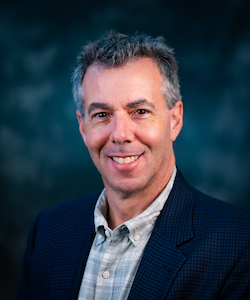 STAFF
Mr. Adam D. Saks
Executive Director
MEDA
View Bio
Adam Saks was appointed as MEDA's first Executive Director in February 2021. In this capacity, Mr. Saks is responsible for managing MEDA's operations as well as business development and lead generation activities.
Mr. Saks is a well-known business and community leader in Maricopa. Most recently, he served as President of Dynamic Entertainment Group, and established and built the first UltraStar Multi-tainment Center in the U.S., which was in partnership with the Ak-Chin Indian Community. In his eight years at the helm of this enterprise, Mr. Saks helped to build a new category of destination entertainment in Arizona.
His business and civic leadership includes Board Treasurer of the Maricopa Community Foundation; former chair of the Maricopa Chamber of Commerce; Chair, Chairman of Pinal Regional Council First Things First and former board member of Playworks Arizona. Mr. Saks also previously served as a board member of the Maricopa Economic Development Alliance.
Mr. Saks has had a stellar career in hotel, hospitality, food service and entertainment venues, with a portfolio of successful achievement across the US, encompassing the full spectrum of global and regional brands in the hospitality, gaming and food service sectors. Mr. Saks is also an Emmy and Telly award-winning producer for broadcast spots for the UltraStar Multi-tainment Rocky Mountain Region.
Following Mr. Saks' successful development and launch of the "Multi-tainment" concept in partnership with the Ak-Chin Indian Community of Arizona, he then expanded the brand in partnership with the Caesars organization by opening a new facility in North Carolina. Beginning in 2018, Mr. Saks led the charge with a new focus on Esports by building relationships with Misfits Gaming and Estars Las Vegas, leading to the launch of this new concept in late 2020.
Mr. Saks graduated Cum Laude from Johnson & Wales University with a degree in Culinary Arts/Hospitality Management.