Sprouts 'Signed' to Anchor Shopping Plaza on John Wayne Parkway
MARICOPA, AZ – August 31, 2020 – BOB MCGOVERN
Sprouts will open in Maricopa in the fall of 2021 at the Sonoran Creek Marketplace, according to materials prepared by the company marketing the retail property.
And a site plan on the developer's website indicates the grocer has "signed" to anchor the new shopping plaza on the southwest corner of John Wayne Parkway and Edison Road, behind the Culver's restaurant.
On its website, Phoenix Commercial Advisors (PCA) is seeking tenants for the "new neighborhood shopping center" that will rise on the empty field in the Heritage District. The 19-acre site will feature 85,000 square feet of retail space.
Groundbreaking is expected in October. Read more…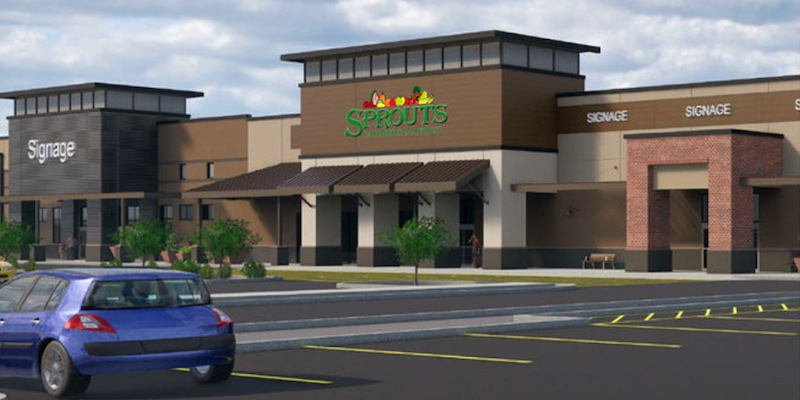 (Photo by Phoenix Commercial Advisors)