MEDA Names Vice President of Business Development
MARICOPA, AZ – June 9, 2020 – INMARICOPA
After a nationwide search, the Maricopa Economic Development Alliance (MEDA) announced the hiring of James B. Smith, Ph.D., as vice president of business development.
Smith will be responsible for developing and executing business recruitment initiatives for MEDA on behalf of the City of Maricopa. He has 25 years of progressively successful leadership, and economic and community development experience, with non-profit organizations and private-public partnerships.
"We are delighted to have recruited someone of James' caliber to help propel MEDA in its newly expanded role," said John Schurz, MEDA chairman and CEO. "His track record in building organizations, communities and economies will greatly advance MEDA's ability to fulfill and exceed its mandate as Maricopa's official outwardly facing economic development organization."
Smith was the first vice president of corporate relations for the Economic Development Alliance of Baltimore, a private-public partnership representing Baltimore City and its five surrounding counties. In that capacity, he developed and executed first-ever business attraction initiatives that supported the recruitment of 10 firms, combining for $5.6 billion in private capital investment and creating more than 5,000 new direct jobs.
From there, Smith was appointed as the senior administrator at the Baltimore Community Foundation to bridge the gap between community and economic development for the Greater Baltimore region. In that position, he devised and monitored a regional civic agenda to position Greater Baltimore as a place where civic and community development initiatives aligned with the region's economic development agenda to ensure that opportunities were created for all residents of the region.
Most recently, Smith served as the president and CEO of Healthy Teen Network, a national enterprise that focuses on addressing the sexual health education needs of teens and adolescents who are parenting and/or pregnant, currently who are in systems of care, and those who identify as LGBTQIA+.
"James brings a unique combination of economic and community development skills to MEDA and Maricopa," said Rick Horst, Maricopa city manager, on Smith's appointment. "We are excited about this next step in building and executing stronger and more consistent engagement with external markets and market actors."
Smith holds a bachelor's degree in social sciences, a master's in public administration and a doctorate in public policy and administration. Passionate about issues facing America's communities, Smith serves or has served on several boards of directors of community organizations. He also is a member of Alpha Phi Alpha Fraternity, Inc., the nation's oldest collegiate fraternity of African American males.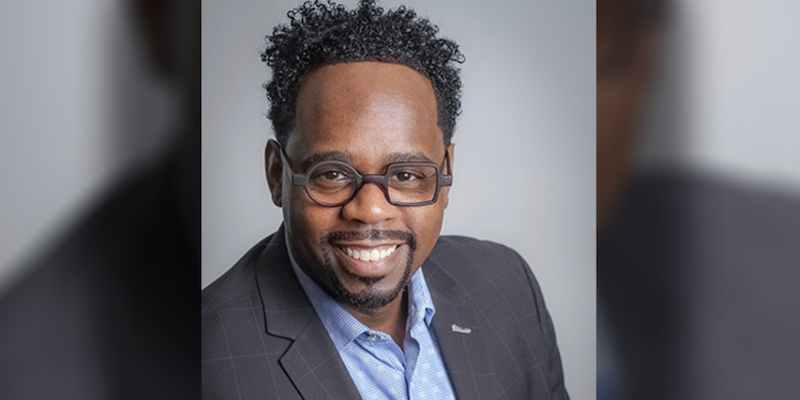 Above: James B. Smith, Ph.D.
(Photo by InMaricopa)