A Peek Over The Fence: Maricopa is Building a Bright Future
MARICOPA, AZ – April 22, 2020
Contractors, developers, and small business owners have been utilizing our existing virtual services to ensure that their projects continue on schedule! Maricopa continues to ensure work gets done while still being responsible and following public health guidelines and instructions. Below is a recap of only some of the exciting projects happening around our city. Visit the City of Maricopa, Arizona – Government Facebook page for the latest in project updates.
City of Maricopa Public Library
The new public library will be more than 25,000 square feet and sit on 5.49 acres, with areas for outdoor programming and landscaping. The complex will be located south of City Hall and the current police station off of White and Parker Road. When completed, the project will provide triple the existing public library space within the City of Maricopa. The addition of a new library is warranted to keep up with the growth of the city.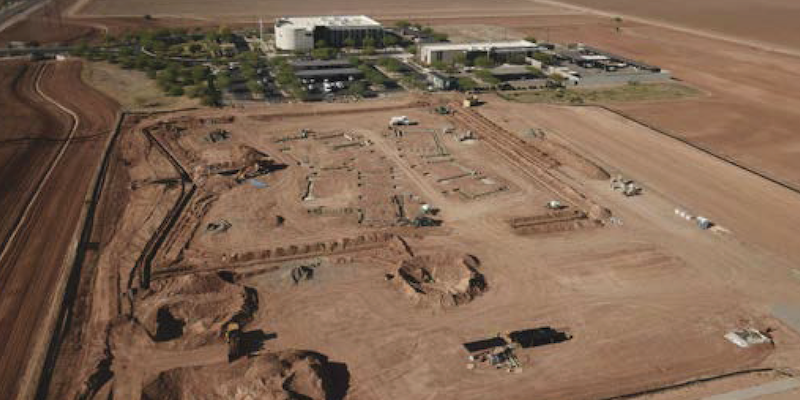 La Quinta Inn & Suites
La Quinta Inn & Suites is a midscale hotel that offers an elevated stay in a contemporary setting. The new La Quinta aims to be operational in 2020 and will be located on Martin Luther King Jr. Boulevard adjacent to Copper Sky. La Quinta Maricopa is a projected $10 million capital investment with 20 net new jobs added to the city. The four-story, 89-room hotel is the first phase of the planned Copper Sky Mixed Use project.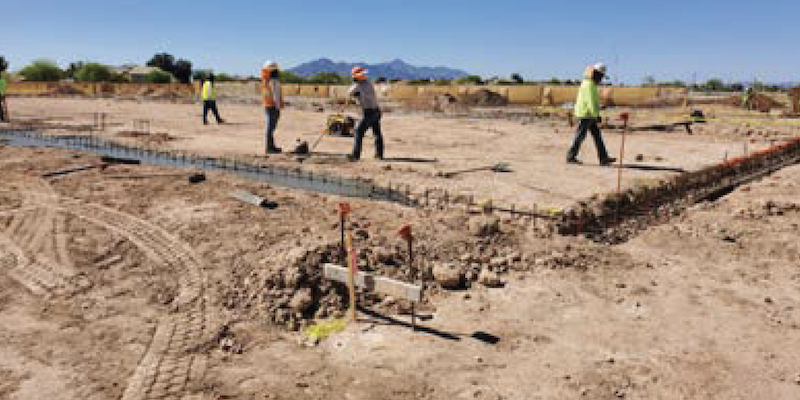 A+ Charter School
Utilizing project-based learning, A+ Charter School is under construction and enrolling for the 2020 – 2021 school year. The City worked closely with the development team to ensure this project could finish construction for the new school year. Boasting more than 25,000 square feet on over seven acres, the new school will provide additional capacity for Maricopa's growing student population.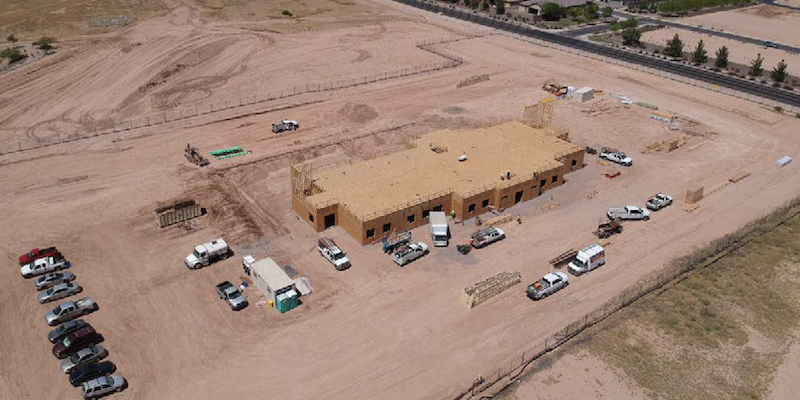 Oasis At The Wells
The new multifamily development will consist of 120 units – a mixture of one-, two-, and three-bedroom apartment homes. The complex will be located between Walmart and Banner Health Center at the northwest corner of Porter Rd and Shea Way Blvd. When completed, the project will provide housing diversity for the growing community of Maricopa. A range of housing options can contribute to more diverse, lively, and economically sustainable communities by offering an alternative for all stages of life.