MEDA's board is comprised of the leading executives of Maricopa's major business sectors, representing expertise and experience in utilities, finance, development, health care and infrastructure development. Equally important are the elected officials and public sector executives who bring the essential representation of the City of Maricopa's City Council, City Management and Economic Development functions.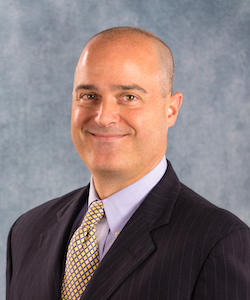 CHAIRMAN & CEO
Mr. John D. Schurz
President & General Manager
Orbitel Communications, LLC
View Bio
John Schurz is the President and General Manager of Orbitel Communications, Schurz Communications, Inc.'s Arizona broadband properties. These broadband systems serve the communities of Maricopa, Sun Lakes, SunBird, Robson Ranch, SaddleBrooke and SaddleBrooke Ranch. Mr. Schurz is a fifth-generation executive of Schurz Communications, a privately held family owned and operated business that was founded in 1872.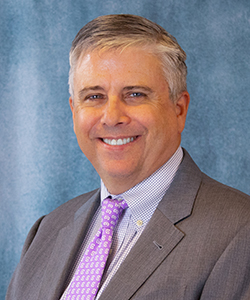 BOARD SECRETARY
Mr. James F. Kenny
President
El Dorado Holdings
View Bio
Jim Kenny joined El Dorado Holdings, Inc. in 2007. As president, he directs activity on existing investments and locates new investment opportunities in multiple real estate sectors with a focus on properties where El Dorado can bring its market knowledge and experience to increase value for investors. El Dorado Holdings was the visionary for the City of Maricopa, beginning with the acquisition of the El Dorado Ranch, once owned by John Wayne. Today, El Dorado Holdings is one of Arizona's largest private landowners with assets of more than $1 billion.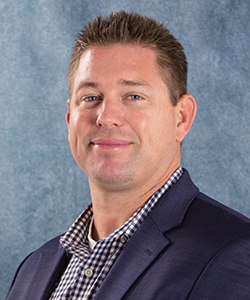 INTERIM BOARD TREASURER
Mr. Ron L. Fleming
Chairman, President & CEO
Global Water Resources
View Bio
Ron Fleming is the President and CEO of Global Water Resources, Inc. He is responsible for the company's strategic plan and growth, in addition to all corporate business functions and regulated utilities. Mr. Fleming has a Bachelor of Science degree in Construction Management from the School of Engineering at Northern Arizona University, with an emphasis in Heavy Civil and a minor in Business Administration. He has over 15 years of experience in the water and wastewater industry, having both constructed large scale heavy-civil projects working for general contractors and serving as the owner-operator of utility systems. Since joining Global Water in 2005, Mr. Fleming has occupied such roles as Senior Project Manager overseeing Global Water's capital improvement program which deployed over $150 million dollars in infrastructure, to General Manager and President of Regulated Utilities focusing on statewide operations for 12 water, wastewater, and recycled water utilities.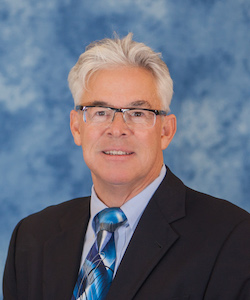 DIRECTOR
Mr. Michael Adams
Group President
Great Western Bank
View Bio
Mike Adams, Group President of Great Western Bank is a 38 year banking professional managing offices in Tucson, Maricopa, Casa Grande, Eloy, Coolidge and Globe Arizona. The bulk of his experience is in lending working with family owned, middle market businesses with revenues of $250MM and below and focusing on commercial, manufacturing, investment and owner occupied real estate investment, construction and agricultural lending activities. Mike also spent 8 years of his career on the information technology side of banking managing line units devoted to Treasury Management sales activities and acquisitions over 19 states. Today, Mike manages commercial bankers focusing on commercial, industrial, manufacturing, agricultural, real estate construction (owner occupied, investment & subdivision) lending and deposit activities throughout the State. Mike is a native of California and a graduate from the University of Oregon. He and his wife Krystal and their three kids reside in Tucson.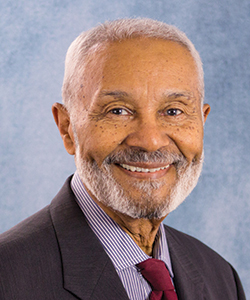 DIRECTOR
The Honorable Marvin L. Brown
Councilmember
City of Maricopa
View Bio
Marvin L. Brown and his wife Helen joined the Maricopa community in June 2006. Selected as one of the original members of the City's Merit Board, he stepped down when elected to the City Council in May 2008. As the council representative to the Industrial Development Authority Board and Pinal County Augmentation Authority, and the liaison to the Gila River and Ak-Chin Indian Communities, Brown demonstrates his strong commitment to regional relationships and economic development.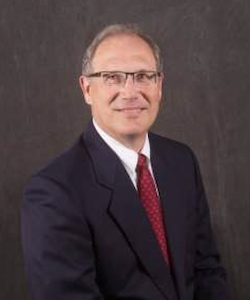 DIRECTOR
Mr. Malcolm Green
Director
Maricopa Agricultural Center
View Bio
Malcolm is Director of the Maricopa Agricultural Center, a 2100-acre University of Arizona research facility located in Maricopa, AZ. Notable research programs include agricultural sciences, water quality, food safety, robotics, autonomous systems, soil and water conservation, and sustainable food production.
Prior to joining UA in 2019 Malcolm worked 8 years at Arizona State University, launching and completing significant growth initiatives both for ASU and across Maricopa County. Malcolm began his university career following a long and successful industry career. Major employers included John Deere and Honeywell Aerospace. Collectively he has over 35 years' engineering, business development, strategic planning, and executive leadership experience.
During his career Malcolm has helped launch 3 successful businesses and championed numerous other ventures. His interests and experiences are diverse, but his passion is building and growing organizations.
Malcolm is a graduate of Texas A&M University where he obtained B.S. and M.S. degrees in Engineering. In 2019 he completed a 3-year appointment to the City of Phoenix Business and Workforce Development Board of Directors. He remains active in workforce development initiatives across Arizona, working closely with high school Career & Technical Education programs.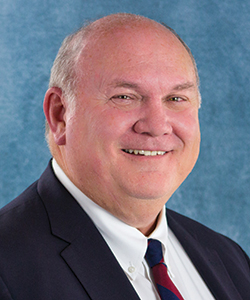 DIRECTOR
Mr. Rick Horst
City Manager
City of Maricopa
View Bio
Rick A. Horst was appointed City Manager for the City of Maricopa, Arizona on June 25, 2018. As the City Manager, he is responsible for the implementation and execution of Council policies, strategic planning, fiscal sustainability and oversight of all city personnel. Prior to his appointment, Rick served as City Manager for cities in Florida, Utah, and California and brings over thirty-five years of progressive experience in the field of public administration with a proven and verifiable record of creativity, innovation, honesty, and as a results oriented leader "who gets things done." Rick is a member of the International City/County Manager's Association and obtained his Credential City Manager certification in 2004.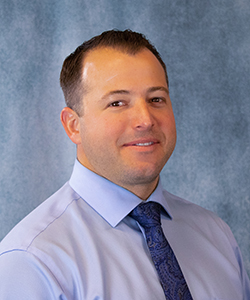 DIRECTOR
Mr. Ryan Hutchison, MBA, BSIE
Senior Director, Strategy & Planning
Banner Health
View Bio
Ryan Hutchison is the Sr. Director of Strategy & Planning for Banner Health. Mr. Hutchison has been in his role since January 2017, after serving as Director of Process Engineering at Banner Health for four years. He is responsible for the development of the system strategy and planning efforts for all ambulatory services, medical group and pharmacy operations. He also has responsibility and oversight for physician acquisitions in Banner Medical and Banner University Medical groups. As part of his duties, Mr. Hutchison provides support and leadership for Banner Health system's Growth & Innovation committees, lending business evaluation and due diligence support for strategic partnership opportunities and process and operations consultation for the pipeline of Banner's transformative innovation projects.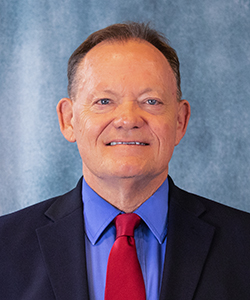 DIRECTOR
Mr. Timothy Kanavel
Economic Development Director
Pinal County
View Bio
Tim is the current Economic Development Director for Pinal County having been hired in November 2009 to coordinate and stimulate economic activities within the fast growing county. Reporting directly to the County Manager and working closely with the County Board of Supervisors, Tim's current focus, besides business recruitment, marketing, retention and assisting the various towns, cities and other economic development entities in the county, is the planning, development and implementation of economic policies, programs and relationships that will establish all of Pinal County as a major economic player in the Sun Corridor. In April 2004, he was presented with the prestigious Arizona Association for Economic Development's "Economic Developer of the Year Award" while working for the Arizona Department of Commerce. In April 2017, Tim was presented the "Economic Developer of the Year Award" for the second time – this time as an employee of Pinal County – the first person in the State to have ever received the award twice. In 2018, Pinal County's Economic Development Department was awarded AAED's "Economic Organization of the Year Award – Medium Community."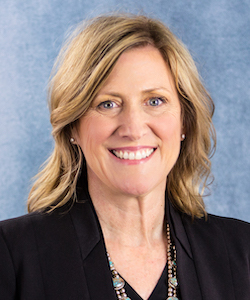 DIRECTOR
Dr. Tracey Lopeman
Superintendent
Maricopa Unified School District #20
View Bio
Dr. Tracey Lopeman is a career educator entering her 30th year in public education, She is currently serving in her second year as the Superintendent of Maricopa Unified School District. Under her leadership, the district led the state in new National Board Certified teachers, and the expansion of the community preschool program brought quality early childhood education to Maricopa families. She has shared MUSD points of pride on panels, in community forums, and statewide conventions. Dr. Lopeman launched a strategic plan by asking stakeholders to "Start With Why." Through their work, the Maricopa Why was developed, which serves as a guidepost to develop goals and strategies to steer the District to success.
Dr. Lopeman began her career as a junior high language arts teacher in the Alhambra Elementary School District. After five years in the classroom, she entered administration as a teacher on assignment, assistant principal, and principal. During the thirteen years of her leadership at Alhambra Traditional School, the instructional programs expanded to meet the needs of a diverse population resulting in a 20% growth in enrollment and student achievement that was consistently among the highest in the state. At the district level, Dr. Lopeman worked out of the superintendent's office as the Executive Director of Strategic Alliances and Government Relations. In this role, she grew partnerships with universities, business, government agencies, and employee and parent groups.
Dr. Lopeman earned her bachelors from NAU and her masters and doctorate from ASU. She is an expert trainer in Leadership Development, Consensus Building, and Participatory Action Planning.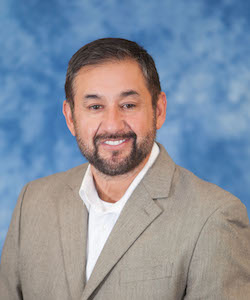 DIRECTOR
The Honorable Robert Miguel
Chairman
Ak-Chin Indian Community
View Bio
Robert Miguel, Ak-Chin Indian Community, was the first elected Chairman of the Ak-Chin Indian Community under its new Constitution which allowed members of the community to officially vote for their Chairman. An advocate of Education, Health, Water, Economic Development, Elder, and Youth, Chairman Miguel has developed his leadership skills through hard work, dedication and guidance with the support of Ak-Chin elders. Chairman Miguel has represented his community on various committees and boards, in particular; President of the Ak-Chin Preschool Parent Committee, Industrial Park Board Vice-Chairman, Gaming Commissioner and Recreation Board Vice-President just to name a few. Robert was recently selected to sit on the Native American Rights Board (NARF) Board of Directors with the support of founder John EchoHawk. He is currently serving in his third year of his first term as Chairman. Overall, Robert has served on Tribal Council for 6 years.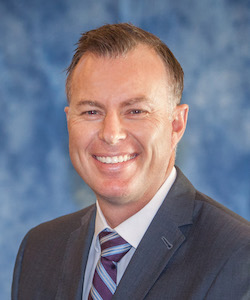 DIRECTOR
Mr. Jason Plotke
Co-Founder & President
Private Motorsports Group
View Bio
Mr. Plotke is an innovator and leader through entrepreneurship and has founded several high-profile companies throughout his career. Mr. Plotke is currently Co-Founder and President of Private Motorsports Group, which owns and operates a motorsports country club in the City of Maricopa, Arizona, and the closest of its kind to any major metropolitan area in the United States. Apex Motor Club, opened its Phase 1 portion, featuring a 2.27-mile racing circuit and 48 private garages in April of 2019, with plans to add two more additional phases.
Formerly Mr. Plotke served as Chairman and Co-founder of Echo Automotive, Inc, a publicly traded company which developed a multiple award-winning plug-in hybrid conversion product called EchoDrive. He also served as CEO and Co-founder of Innovative Automotive Group (IAG), an automotive accessory designer/distributor/e-tailer. Additionally, as a Co-Founder of SMA, an accessory manufacturer/integrator and Tier 1 Supplier to General Motors, Mr. Plotke was instrumental in providing start-up capital and product innovation for quick market expansion. Mr. Plotke's leadership helped to rapidly grow the company ten-fold in less than two years, and as well as securing a Tier 1 Supplier position with General Motors within two years of inception.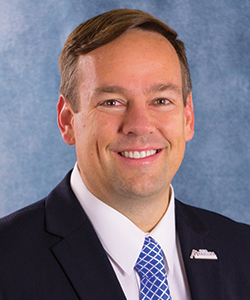 DIRECTOR
The Honorable Christian Price
Mayor
City of Maricopa
View Bio
Mayor Christian Price has been a resident of Maricopa since early 2005. After moving from Chandler with his wife, they purchased their first home and started a family. Mayor Price immediately got involved with his community by running for his HOA Board of Directors and was president for six years. He is very active in the community and volunteers his time whenever possible to non-profits, churches, the food bank and other service organizations. He was also selected for Maricopa's first Board of Adjustments commission and served as the Vice Chair, before resigning to run for Mayor.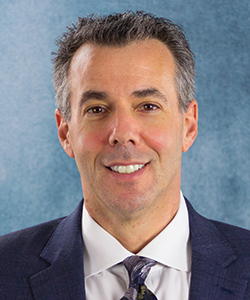 DIRECTOR
Mr. Adam Saks
President & COO
Dynamic Entertainment Group
View Bio
Adam Saks has had a stellar career in hotel, hospitality, food service and entertainment venues, with a portfolio of successful achievement across the US and across the full spectrum of global and regional brands in the hospitality, gaming and food service sectors. Mr. Saks' business and civic leadership has included serving as Vice President of the California Restaurant Association – San Diego Chapter (2002 – 2007) and as Vice Chair of the Maricopa, AZ Chamber of Commerce. He currently serves on the Leadership Council of Playworks Arizona; is business chair of First Things First of Pinal County and is a board member of the Maricopa Economic Development Alliance.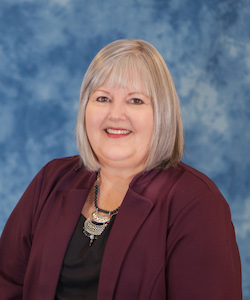 DIRECTOR
The Honorable Nancy Smith
Vice Mayor
City of Maricopa
View Bio
Vice Mayor Nancy Smith graduated at the top of her class with a degree in Electronic Technology and was immediately hired by Motorola. While working for Motorola, she advanced her education by receiving a degree in Business Management. She has spent the majority of her career in military technology and project management for major government programs. While at Motorola, she extended her work experience by specializing in finance and budgeting. She increased her experience in project management when she accepted a new position at General Dynamics. The success and talents she acquired at Motorola and General Dynamics are transferable to the duties and responsibilities of the Maricopa City Council.
Vice Mayor Smith moved to Maricopa prior to the city's incorporation. She has continuously served the community since she moved to the community. She is one of the co-founders and a previous board member of the F.O.R Maricopa food bank. She served as Co-Chair of the American Cancer Society – Maricopa Relay for Life. She has a passion for non-profits and enjoys serving at church, in various school committees and many city-wide events. Vice Mayor Smith participated and graduated from the first Maricopa Citizen Leadership Academy and she is currently a member of the Maricopa Advocate Program.
She was very proud to be invited to serve as a board member of the Pinal Partnership Board of Directors. The purpose of Pinal Partnership is uniting the vision for Pinal County. As part of this position, Vice Mayor Smith invests time in ensuring Maricopa's needs and vision are included in the mission. She focuses attention on Transportation, Infrastructure and Economic Development topics.
Vice Mayor Smith was asked to serve on the MAG (Maricopa Association of Governments) Economic Development Committee. MAG was founded in the spirit of unity and cooperation. MAG members believe that they can solve common problems, take an active role in long-range regional issues and address concerns that affect all communities. By serving on the Economic Development Committee Vice Mayor Smith is able to bring new information quickly back to Maricopa as well as participate in decisions and training opportunities.
She is the proud mother of two children and a trusted mentor to a large extended family. Her husband and family spend their free time playing sports and watching their favorite sport teams compete. Although Arizona is not her birth state, she thoroughly loves living in Arizona and feels as though she is a native.
As the Vice Mayor for the City of Maricopa, Nancy is focused on an agenda that builds a strong and sustainable economy that moves Maricopa from a bedroom community to a place we live, play and work.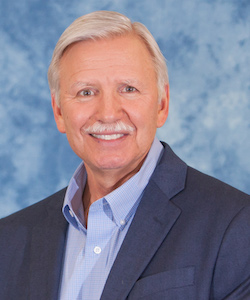 DIRECTOR
Mr. William (Bill) Stacy, PE
Interim General Manager
Electrical District No. 3
View Bio
Bill Stacy served as CEO/General Manager of Electrical District No. 3 from July 2008 until December 2018, when he retired. Under his leadership of this public power electric company, its customer base grew from 17,000 to more than 26,000 customers. 
In January 2020, Electrical District No. 3's Board of Directors asked Mr. Stacy to again assume the helm of this public power company while they conducted a search for a new GM. Since his "retirement", Mr. Stacy also had served as an executive consultant to the company's Board of Directors.
During his tenure as CEO/GM of Electrical District No. 3, the company established important new partnerships with other electric providers, including Salt River Project, Tucson Electric Power, Southwest Transmission Cooperative, Electrical District 2 and Electrical District 4 and 5 to provide the South Eastern Valley transmission project. The $500 million dollar project resulted in an additional 500,000 volt line and substations which have provided greater reliability to the power grid in central Arizona and provide access to the Palo Verde power hub.
With a 40-year distinguished track record of executive level experience in the utility sector, Mr. Stacy previously served as the CEO/General Manager of Tideland EMC and Vice President of Engineering and Operations of EnergyUnited, both electric cooperatives in North Carolina. 
Mr. Stacy holds an Electrical Engineering degree from Clemson University and a Master's in Business Administration from Gardner Webb University in Boiling Springs, NC. He is a licensed Professional Engineer in Arizona and Wisconsin.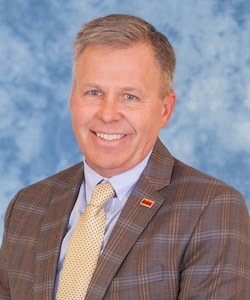 DIRECTOR
Mr. Eric Wilkey
President
Arizona Grain, Inc.
View Bio
Eric Wilkey is president of Arizona Grain, Inc., headquartered in Casa Grande, AZ. He joined the company in 1991. From 1996 until 2006 he was Vice President and Director of Merchandising and Risk Management. Mr. Wilkey also is the President of Arizona Plant Breeders Inc. of Arizona City AZ.
Before joining Arizona Grain, Inc. he worked for six years with Continental Grain Co. in various locations throughout North America.  
He currently serves as Chairman of the National Grain and Feed Association (NGFA).  Mr. Wilkey has served as the Chairman of NGFA's Grain and Feed Foundation as well as chairman of its Country Elevator Committee. Since 2004, he has served the State of Arizona by appointment of the Governor as a member the Arizona Grain Research and Promotion Council, and served as this body's chairman in 2006-2007. Wilkey is a past Chairman of the Transportation, Elevator, and Grain Merchants Association, serving in 2006 and 2007 in that role.  
Mr. Wilkey is a graduate of the University of Illinois, Champaign, with a B.S. in Agriculture Economics.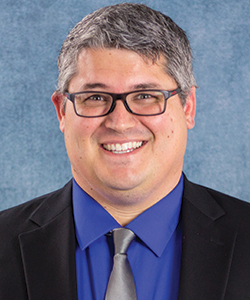 DIRECTOR
Mr. Daniel Wolf
District Manager/Division Operations
Southwest Gas Corporation
View Bio
As District Manager for the Southwest Gas Corporation's Central Arizona District, Dan Wolf is responsible for all facets of management and operations of a natural gas system encompassing a 3,100 square mile service territory and serving over 31,000 customers. In his capacity, Mr. Wolf manages multiple teams comprised of 40 employees and provides the company's primary interface with local, state and federal governing officials. He also represents Southwest Gas Corporation within the Central Arizona business, government, educational and civic community, and is actively engaged in many community, business and economic development organizations in Central Arizona.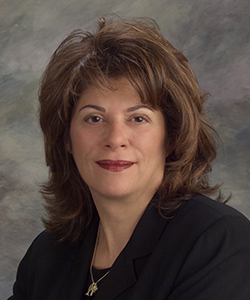 Dr. Ioanna T. Morfessis
Senior Advisor to the
Board of Directors
View Bio
As a business and economic development executive, Dr. Ioanna Morfessis has focused her professional life on helping communities and companies thrive and succeed. She founded three best-of-class economic development organizations in the U.S.: Economic Alliance of Greater Baltimore, Greater Phoenix Economic Council and Montgomery County, MD Office of Economic Development. During her tenure in these organizations, her work resulted in 300 successful business locations and expansions, the attraction of nearly $30 billion of private capital investment and the creation of more than 200,000 new direct private sector jobs in these markets.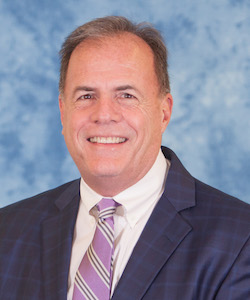 Mr. Andy Kroese
Vice President & CFO
Arizona Grain, Inc.
View Bio
Andy Kroese is Vice President and Chief Financial Officer for Arizona Grain in Casa Grande. Andy joined Arizona Grain in 2013 and is responsible for the company's accounting and finance functions along with Information Technology and Human Resources. Prior to his current role, Andy spent 25 years in the technology industry most recently serving as the Chief Financial Officer for a semiconductor company, ClearSpeed Technologies. Andy started his career with Hewlett-Packard where he held various executive roles in finance including World Wide financial responsibility for the company's personal computer supply chain.
Andy grew up in the Phoenix area and holds a Bachelors in Accounting from the University of Southern California and an MBA from the University of Arizona.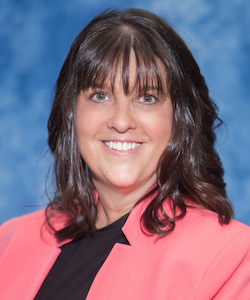 Ms. Lisa A. Russell
Branch Manager II
Great Western Bank
View Bio
Lisa Russell is Branch Manager II at Great Western Bank's Maricopa Banking Center. A regional bank with more than 170 locations in Arizona, Colorado, Iowa, Kansas, Minnesota, Missouri, Nebraska, North Dakota and South Dakota, Great Western Bank currently has assets of $11.99 billion.
In her capacity, Ms. Russell is responsible for managing all aspects of branch operations, including the hiring and training of staff, loans and lines of credit origination, building rapport with the community to attract business, assisting with customer relations, and ensuring that the branch meets its goals and objectives in a timely manner.
With 35 years banking experience, Ms. Russell has had progressively successful experience in the financial services sector, including leadership and management roles in banks across the U.S. Among her areas of achievement and specialty are bank branch management, mortgage origination and lending, and business development across different product lines.
In addition, Ms. Russell also has a demonstrated successful track record as a Pension Administrator, having worked for McGladrey & Pullen LLP. In her role at that firm, she initiated buy/sells of mutual funds with Charles Schwab, processed 401(k) loans and distributions and represented the firm's outreach and client development, retention and servicing.
Ms. Russell moved to Maricopa in 2019. She is an Advisory Director of the Maricopa Economic Development Alliance and member of the Maricopa Power Networking Group and Maricopa Rotary.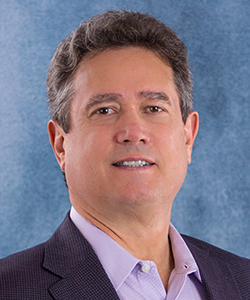 Mr. Daniel Weinman
System VP, Strategy & Planning
Banner Health
View Bio
Dan Weinman is the System Vice President of Strategy and Planning for Banner Health, having been appointed to his vice president role in April, 2009 after serving as the Chief Financial Officer for Banner Health's Arizona Operations.
Mr. Weinman is responsible for the development and execution of Banner Health's Strategic Plan and the development of strategic relationships and partnerships. He has served on several boards including Banner Health Network, Banner Physician Hospital Organization, Sonora Quest Laboratories and Laboratory Sciences of Arizona. Mr. Weinman also provides support and leadership to several of the organization's system teams and committees dedicated to financial, strategic, clinical and service initiatives.
Prior to joining Banner, Mr. Weinman held progressively responsible positions with Ernst & Young, LLP, first as an Audit Manager and then as a Senior Manager in their Healthcare Consulting Group, specializing in mergers and acquisitions.
Mr. Weinman is a graduate of Michigan State University with a BA in Finance and Economics, and earned his MBA in 1985 from Arizona State University in Finance and Accounting. He also is a Certified Public Accountant.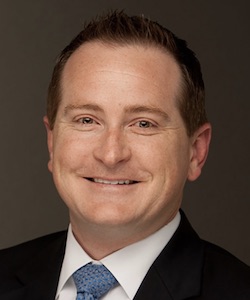 Mr. Bradley R. Pollock
Associate
Snell & Wilmer
View Bio
Bradley Pollock is a member of Snell & Wilmer's commercial litigation practice group. Mr. Pollock focuses his practice on complex commercial litigation, financial services litigation, professional liability litigation, and corporate governance litigation.
Mr. Pollock's financial services litigation practice includes the representation of national and local banks and mortgage lenders. He represents clients in matters involving consumer fraud statutes, the holder rule, demand deposit account disputes involving check fraud, regulatory compliance, the Mortgage Electronic Registration System (MERS), the Uniform Commercial Code (UCC), and the Uniform Fiduciary Act (UFA).
Mr. Pollock received his degree from the University of Arizona, James E. Rogers College of Law (J.D., magna cum laude, 2016).